Medicina's Oral Tip Syringes/Dispensers are available in 5 sizes – 0.5ml, 1ml, 2.5ml, 5ml, 10ml, and 20ml.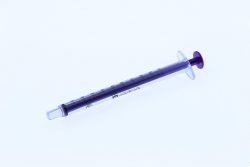 For safety, Medicina oral tip syringes will NOT mate with a hypodermic needle or other IV connections, minimizing the risk of medication administration mistakes.  They are latex-free, contain no iron oxide, and are marked in milliliters.
Single use syringes used for the delivery of feed/medications via the mouth.
Benefits
Single Use

Individually Packaged/Sterile

Clear Measurement Markings

Three Piece (Barrel, Plunger, Silicone Gasket)

Smooth And Comfortable Oral Tip Connector

DEHP/Latex Free
Oral Tip Syringe Caps allow feeds/medications to be prepared in advance.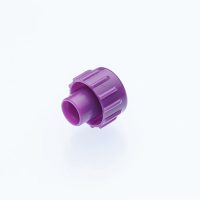 Oral Tip Syringes can be capped off until required.  Oral Tip Syringe Caps are packaged singularly and in packs of 8 to allow for multiple feeds/medications to be prepared.  The Stepped Bottle Adapter with an oral tip connection is available to allow access to bottles when drawing up medication/feed.
Benefits
Prevent Syringes From Leaking

Connects To Oral Tip Syringes

Allows End Users To Prepare Feeds/Medications In Advance

Sterile

DEHP/Latex Free

Oral Tip Stepped Bottle Adapter Can Fit A Variety Of Bottle Sizes
Oral Tip Syringes – Sterile
| Part Number | Description | Quantity |
| --- | --- | --- |
| OT005 | Oral Tip Syringe - 0.5 ml | 100 per box |
| OT01 | Oral Tip Syringe - 1 ml | 100 per box |
| OT25 | Oral Tip Syringe - 2.5 ml | 100 per box |
| OT05 | Oral Tip Syringe - 5 ml | 100 per box |
| OT10 | Oral Tip Syringe - 10 ml | 100 per box |
| OT20 | Oral Tip Syringe - 20 ml | 80 per box |
*Latex Free, Non-DEHP
Oral Tip Syringes – Bulk Non-Sterile
| Part Number | Description | Quantity |
| --- | --- | --- |
| OTB005 | Oral Tip Syringe - Bulk Non-Sterile, 0.5 ml | 500 per box |
| OTB01 | Oral Tip Syringe - Bulk Non-Sterile, 1.0 ml | 500 per box |
| OTB25 | Oral Tip Syringe - Bulk Non-Sterile, 2.5 ml | 500 per box |
| OTB05 | Oral Tip Syringe - Bulk Non-Sterile, 5 ml | 500 per box |
| OTB10 | Oral Tip Syringe - Bulk Non-Sterile, 10 ml | 500 per box |
| OTB20 | Oral Tip Syringe - Bulk Non-Sterile, 20 ml | 400 per box |
*Latex Free, Non-DEHP